The Power Of A Daily Spiritual Practice
As some of you know, I have recently committed to expanding my yoga teaching accreditations to encompass Kundalini Yoga. I'm in a 9 month training course studying under some of the best Kundalini Teachers in the world. Guru Singh, Amrit Khalsa, Guru Prem Singh and Simran Khalsa, just to name a few.
Discipline

 
As part of this intense teacher training, we were required chose and perform a specific 40 day kriya (physical yoga practice) along with a meditation. The direction was to do this practice for 40 days straight. If ya miss a day, ya have to start over. Needless to say, The discipline it took to finish this 40 days was at times extremely difficult and arduous.  And being the over achieve that my nature dictates, I chose a rather rigorous kriya. Ugh, what was I thinking???
No Time
Often times when I mention that I'm a yoga teacher, people tell me… "Oh, I wish I could go to yoga, but I just don't have the time." 
Ya know, life is pretty much always full. We manage our home life, personal life, work life, social life, deadlines and commitments. Most of us have a pretty full plate. But if we don't take care of the most important aspect of our lives, YOU, what do you have? 
But what if…
And what if by doing spiritual practice like yoga or meditation it actually helped you along in your life? Helped things to move in and out more freely, helped you to feel better, be more peaceful and calm. And what if it actually helped to open doorways and opportunities for you? Wouldn't it be worth it?
That's pretty much been my experience with my spiritual practice since I first began my yoga journey almost 10 years ago. Oh I've gone through sh*t storms just like everyone else. But somehow, when I keep in my practice, I can draw the power to center myself in the eye of the storm. Chaos swirling all around me, but steadily and gracefully I stand. And just if by magic, things turn out just the way they should.
Transformation
During my actual 40 day Kundalini spiritual practice, I have experienced such transformation. I was joking to my fellow students during our last meeting. Saying that with all the change and movement, uncertainty and shedding that I've gone through this month, the old me would have mentally broken down or hid in bed. But with the Kundalini yoga and meditation, I was able to keep up and spiral up. 
I mean, my plate was full. I had to travel back and forth across the country, pack up and move from my Manhattan apartment I loved and called hOMe for almost a decade, sell all of my furniture, get through Christmas, entertain guests, start a new business, move my life to my new home and still go through 14 hour days of teacher training. 
Powering through
I needed to be extremely disciplined and dedicated. Yet during every single aspect of it, I endured. Oh trust me, at times I cursed it. Screaming up to the heavens to the beloved Kundalini yogi master, Yogi Bhajan saying, "I am too tired, can't I just skip a day?"  LOL.  And then there were the times that I cruised through the practice with joy and ease. 
Victory 
I can proudly say, I finished it! And all I can say is, wow. I feel so radiant, so calm and strong. I have a sense of freedom. Like I unleashed the inner warrior within me and I'm ready to take on the world.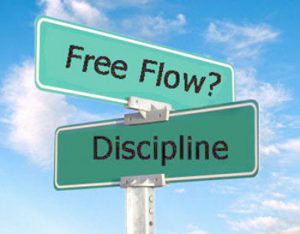 I read a lot of books and articles about practices of successful people. And low and behold, ya know one common thread? A daily spiritual practice. Deepak Chopra, Oprah Winfrey, Gabby Bernstein, Dr. Wayne Dyer, Russell Simmons, Arianna Huffington, Russell Brand, Hugh Jackman, Gweneth Paltrow, Richard Gere, Sting, Orlando Bloom, Katie Perry, Howard Stern, I could go on. 
I'm telling ya, this stuff is powerful!!!
I leave you with these words by Yogi Bhajan referring to Kundalini Yoga. I find this quote so comforting
"Keep up and you will be kept up"
Please Share
If you enjoyed this blog, please share it with a friend. Sharing is caring. 
What Is Your Experience
I'd love to hear your insights. Do you have a daily practice or ritual that elevates you? The conversation continues below. Something you bring up may help someone else in their journey.
Sat nam,
Jewels Bertrand
https://www.jewelsathena.com/wp-content/uploads/2014/01/meditation-at-eagle-spirits1-1.jpg
569
531
Jewels Athena
https://www.jewelsathena.com/wp-content/uploads/2022/01/logo-white-300x113-1-300x113.png
Jewels Athena
2014-01-22 02:26:00
2014-01-22 02:26:00
The Power Of A Daily Spiritual Practice